Up until yesterday I was sure I was going to do something like this in the kitchen. A fabric wall panel, well a few actually but same idea. It's currently where my paint chip art hangs but, I think it's good to change out artwork in your home. Once it doesn't create that excitement anymore, why not go with something new? Besides I found awesome fabric hiding away in the basement that would pull in my living room color perfectly. The only problem... my house is constantly changing and I am thinking of going the storage route instead of the decorative one.
This is more what I was thinking (above) but hanging vertical!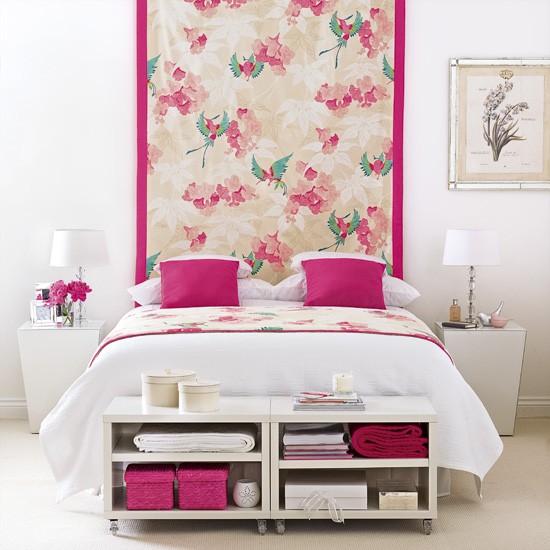 As you can see, this works in any room, so both plans may go into action at some point. I picked up a few carloads (eek!!) of amazing (free!!) stuff yesterday, so I have quite a few ideas floating around in my head at the moment!